Digital fundraising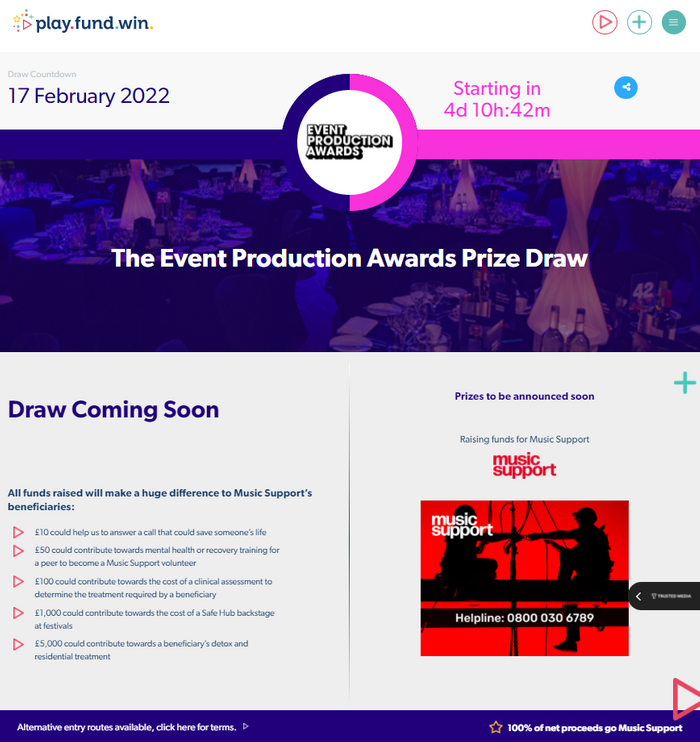 Play Fund Win is the perfect solution for those working in events, conferences, sports or festivals to raise funds for good causes.
We host bespoke draws on our platform, enabling charities to benefit from funds raised by attendees. Those entering are not simply making a cash donation, but they can also offer cash jackpots or physical prizes to those entering and supporting the good causes.
The digital nature of these draws expands their reach and minimises the need for staff resource to be used on fundraising activities.
Entries can be received via the use of QR codes around thevenue, and promotion on areas such as screens, table talkers, leaflets, point of sale or beyond, through app-notifications, social media or email communications.
We provide detailed reporting on sales and entry points onto the draw page to shape your promotional strategy on in-progress draws, and for future draws.
To find out more or get started on hosting your first draw, please contact Kyle.Blythe@playfundwin.com