10 Jan 2022
Crowd Management Services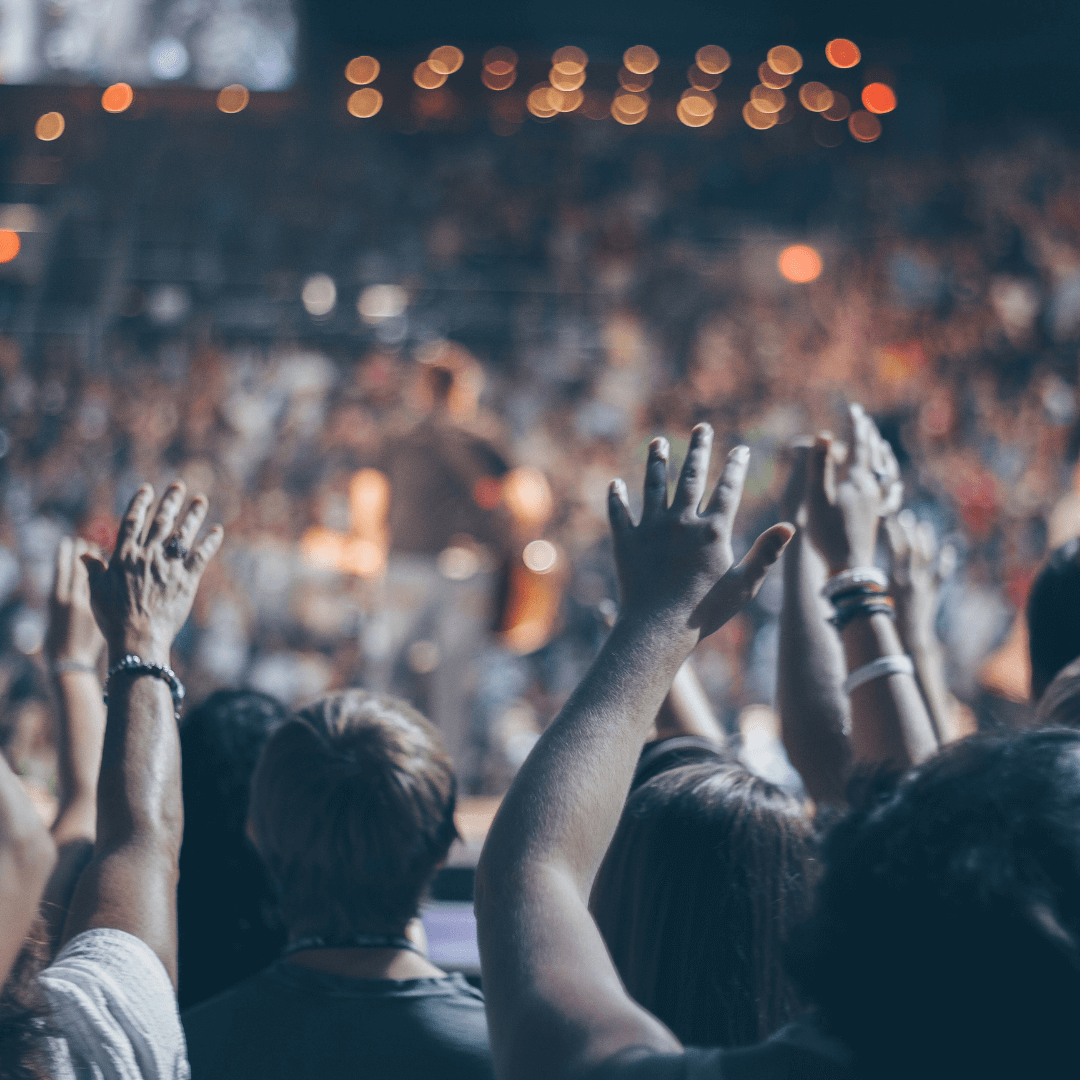 Concept
Every event is unique, therefore it's important to pay attention to all the details. Newman Event Services qualified event safety professionals produce bespoke plans that befit the nature of your event, ensuring everything is taken into account. We can be involved from the very beginning as much as you want us to be and we'd be happy to consult on what could be suitable for your needs.
When we start working with you, we'll gather vital information and carry out detailed risk assessments, reviewing crowd management, health and safety, security and traffic management. The data we gather will help us to identify any areas of risk and, as a result, deploy effective measures to alleviate them.
Public safety is vital, therefore the team at Newman Event Services will also perform a comprehensive analysis of the type of event taking place. We'll explore the type of crowd attending and any associated risks. This is because different events each have their own crowd management challenges. For example, a classical music concert will likely be a more relaxing affair than a raucous heavy metal concert with an active crowd moshing and dancing. By doing this, we can determine our crowd management and event safety strategy as we begin planning appropriate steps.
Planning
This is where we can really start bringing your event to life, creating bespoke plans according to your event's needs and requirements. Following our in-depth risk assessments, the team at Newman Event Services will create comprehensive crowd management policies and procedures. These will be put in place to combat any safety risks previously identified and form a coherent record that clearly demonstrates appropriate measures have been planned.
Whether it's greenfield sites or urban locations, our qualified crowd management professionals have a wealth of experience liaising closely with event organisers, local authorities, agencies and contractors. We'll get the right permissions required and make the necessary arrangements with the local council and police force. For example, this could be in the form of a Temporary Traffic Regulation Order (TTRO) to help access to and from the event.
It doesn't matter whether it's a concert, festival or sporting competition, our world-class event safety professionals include crisis management planning into every single event strategy. Of course, the chances are it'll never come to this, but we don't rest on our laurels. It's vital to have a contingency plan in place in order to act effectively if an incident occured. We'll use our experience to come up with a number of possible emergency situations, including inclement weather, a terror attack or severe power outage. By doing this, we can prepare an appropriate response for each scenario, ensuring the relevant stakeholders involved know exactly what they need to do. We all know that every emergency situation is unique and constantly evolving, however it's vital that measures to mitigate them are in place.
Build
Putting on an event is a big challenge and, as event organisers, you've got enough on your plate to worry about. That's why we liaise closely with our customers to relieve them of this pressure, taking on responsibility to ensure everything is safe and in place for the big event. We'll always look to go above and beyond to help wherever we can and ensure you've got nothing to worry about. In the meantime, you can continue to do what you do best.
Throughout the build phase, our experts at Newman Event Services will carry out a thorough site inspection, checking every boundary and ensuring all ingress and egress points are secure. They'll also review the various areas across the site – whether open to the public or not – and structures to ensure they are compliant with all government health and safety regulations. Each and every activity is signed off according to the relevant safety documentation produced during the planning stage.
Crowd Management & Event Safety Solutions
We recognise that the day, or entire weekend, of any event can be stressful for the organiser. You want to make sure everything goes perfectly to plan. We're here to ensure it does. Our team endeavours to provide a personable, professional service that goes above and beyond expectations to ensure all stakeholders go home happy. That's why we'll have senior members of management on-site during the event, as well as ground staff operating in the areas to which they have been assigned.
We'll provide comprehensive guidance and advice, overseeing crowd management operations whilst ensuring all policies and procedures are being adhered to.
Our services include the provision of highly-trained stewards in event arenas, who can perform ticket admittance, security checks and queue management. Furthermore, we also have qualified security personnel and senior crowd safety professionals managing these operations. Traffic management isn't a problem either – we've previously controlled traffic at events with upto 5,000 spectators, covering parking, ingress and egress. All Newman Event Services staff are also easily identifiable due to our high-quality, branded uniforms.
While it's not common, any event that caters for a large group of attendees will naturally be at increased risk of seeing an incident occur. All of our planning is in place to take effective measures to mitigate any problems but, should the customer require it, our experts at Newman Event Services can take control if necessary. In this situation, one of our senior event safety manager's would deploy crisis management plans established and signed off with the customer during the planning phase.
Debrief
Newman Event Services prides itself on providing customers with world-class customer service. We'll always strive to be flexible and available whenever needed, tailoring our service to whatever our customers need. If it's feasible, legal and workable, we'll help you to deliver it.
We also acknowledge that things can improve. That's why after every event, we hold a full safety debrief on how the event went, any issues that occurred and how they were dealt with. You'll also receive a comprehensive crowd management and event safety report identifying what went well and what could be improved in future.
For us, we see this as another part of our value-added service, giving customers the confidence and knowledge to start planning for an even better event next time.