21 Feb 2022
Technology first boosts event efficiency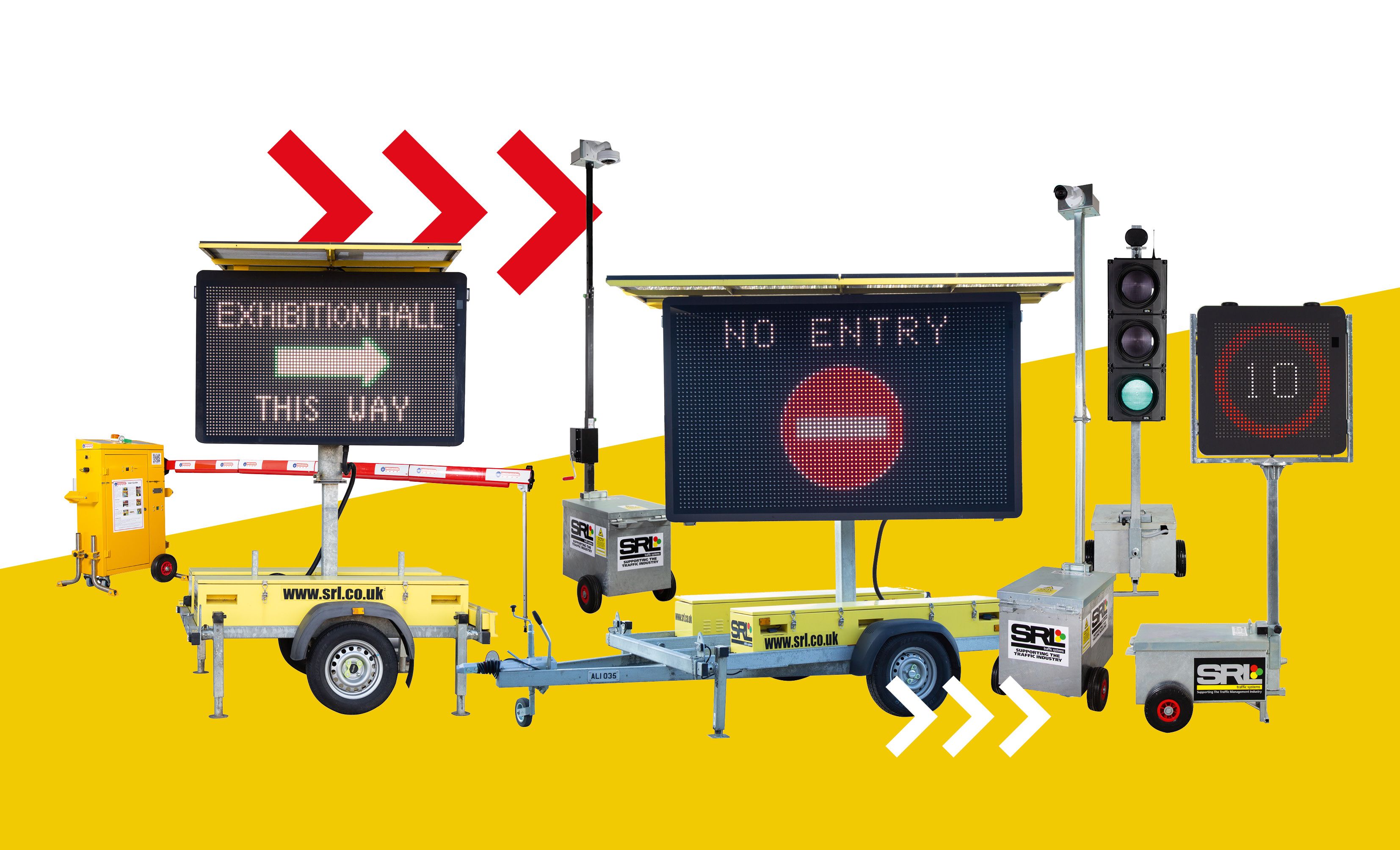 Event managers may now improve the efficiency of their traffic management, access, information and security operations with the industry's first pre-programmed, ready-to-use integrated solutions.
The development reflects the launch on to the events market at Event Production Show of SRL Traffic Systems, already the UK and RoI's largest manufacturer and supplier of portable and temporary intelligent systems for the traffic sector.
Comprising variable message signs (VMS), security barriers, CCTV, traffic signals and automatic number plate recognition (ANPR), SRL's bespoke, Event Suite solutions require no programming by event organisers and can be immediately activated following installation.
Individual products work seamlessly together as part of integrated systems. For example, ANPR technology distinguishes between supplier, exhibitor and visitor traffic and, in conjunction with VMS, directs it to the correct destination. When attached to Eurolight traffic signals, the technology allows the adjustment of lights dependant on who is arriving. It also works with Instaboom security barriers to control access to and within the venue.
The equipment is industry-leading. Solar-powered SWARCO VMS are the highest resolution on the market and are ideal for advertising and branding as well as traffic management and on-site communication. They feature local control functionality and so may overcome issues with unreliable or overwhelmed mobile networks.
SRL's Event Suite offer is informed by its 25 years' experience of providing intelligent transport systems to the traffic management sector. It is supported by an extensive distribution network comprising 30 depots, facilitating swift and environmentally sustainable delivery by a fleet of over 150 specialist vehicles.
Said SRL's chief executive officer, Adrian Murphy: "Our pre-programmed, ready-to-use integrated solutions enable managers to save time during the set-up of events and promote efficiency throughout traffic management, access, information and security operations.
"We look forward to sharing our extensive experience of integrated solutions with managers as the event sector opens up once again following two years of restrictions."
For further details, please visit SRL at Event Production Show, stand number F20E or go to www.srl.co.uk