Raise Funds for Good Causes at Your Event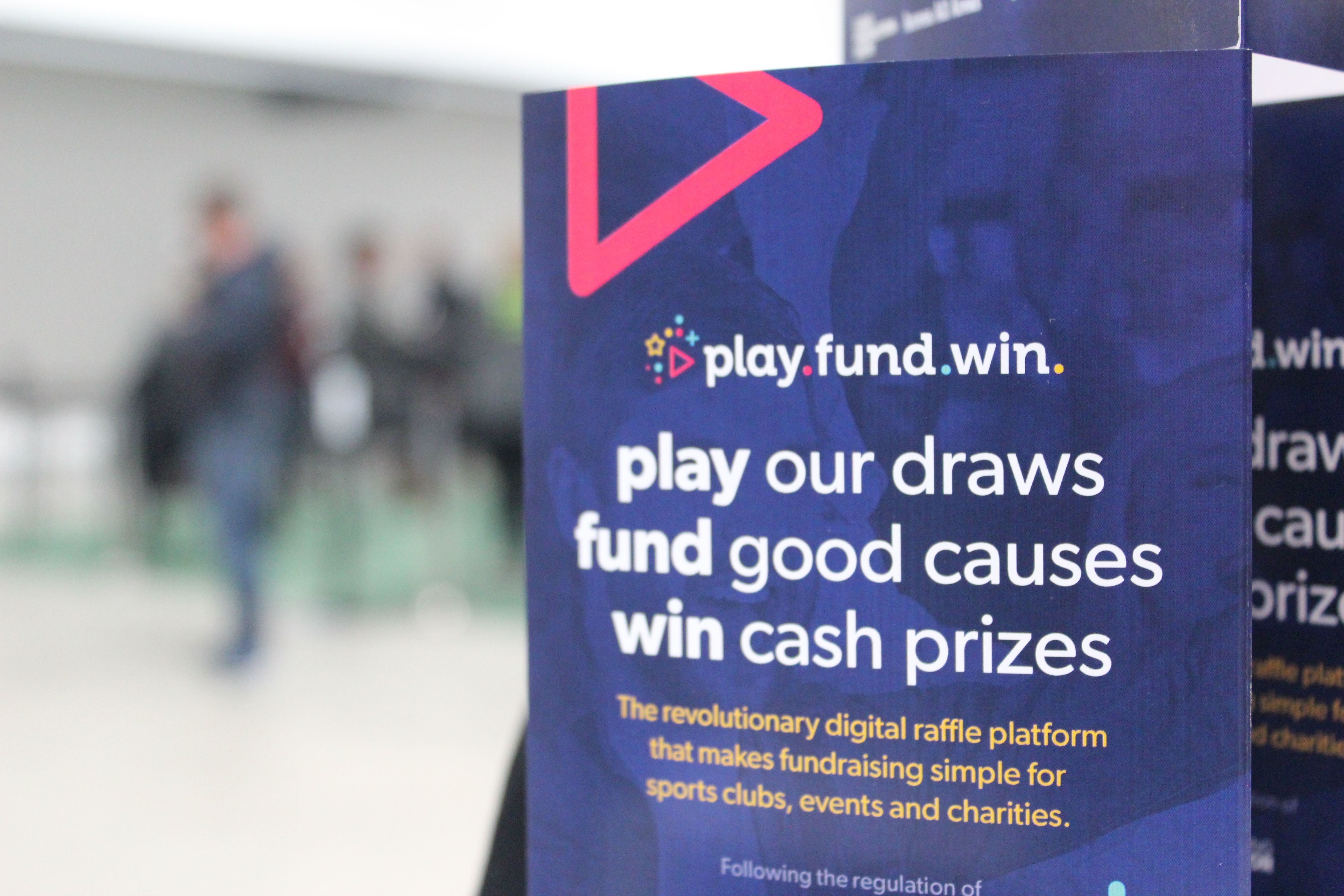 Through our digital platform, we make it easy for event organisers to maximise the exposure of their draw to include remote delegates.
In-person, hybrid and digital events can all benefit from the digital aspect of the platform, ensuring good causes can benefit from a range of events.
Our service provides detailed reports on how your delegates interact with promotional materials, creating a picture of the user journey for every entry. We use tracked QR codes to report on engagement and data opt-ins, providing GDPR compliant data for your use.
Digitising your fundraising draw minimises the need for staff resource to be used on fundraising activities. Hosting a digital draw also takes away the admin associated with paper tickets. Instead, they can focus their energies on delivering a successful event.
In the wake of the ongoing COVID-19 pandemic, the shift to a cashless society has only further accelerated. For charities, there is now an increasingly urgent need to find alternative sources for funding. Your event could help charities by raising money in a safe, ethical, and effortless way.
The team at Play Fund Win are on hand throughout the draw process with dedicated account team on hand to lend one-to-one assistance with everything including marketing; providing you with bespoke materials to support your draw promotion. Our operational team will provide compliance checks and manage the closure of the draw including payments and winner notification.
About Play Fund Win
Play Fund Win was first conceived in 2019 by three friends with a passion for sport, events and tech, who are on a mission to raise millions of pounds for good causes and charities using their revolutionary digital raffle platform. By digitising paper-based prize draws, they make hosting a draw easy, and make taking part fun and engaging.
Play Fund Win makes fundraising easy by taking the hassle out of licensing, allowing events and venues, festivals and tours, as well as charities and sports clubs of all sizes to raise money easily. Their draws ensure a minimum of half of the profits go to charities or good causes, and that every draw has a jackpot prize, the value of which increases with every entry.